U.S. regulators have hit crypto firms with at least $198 million in financial penalties to date
The top two U.S. market regulators — the Securities and Exchange Commission (SEC) and the Commodity Futures Trading Commission (CFTC) — have hit crypto firms and founders with at least $198 million in penalties to date, according to The Block Research.
Specifically, the SEC has charged around $175 million in total to date, while the CFTC has levied about $23 million in fines and other charges. The numbers may not be exhaustive as they are based on press releases from the two agencies. There may be more enforcement action-related material that is not included in our research for this piece.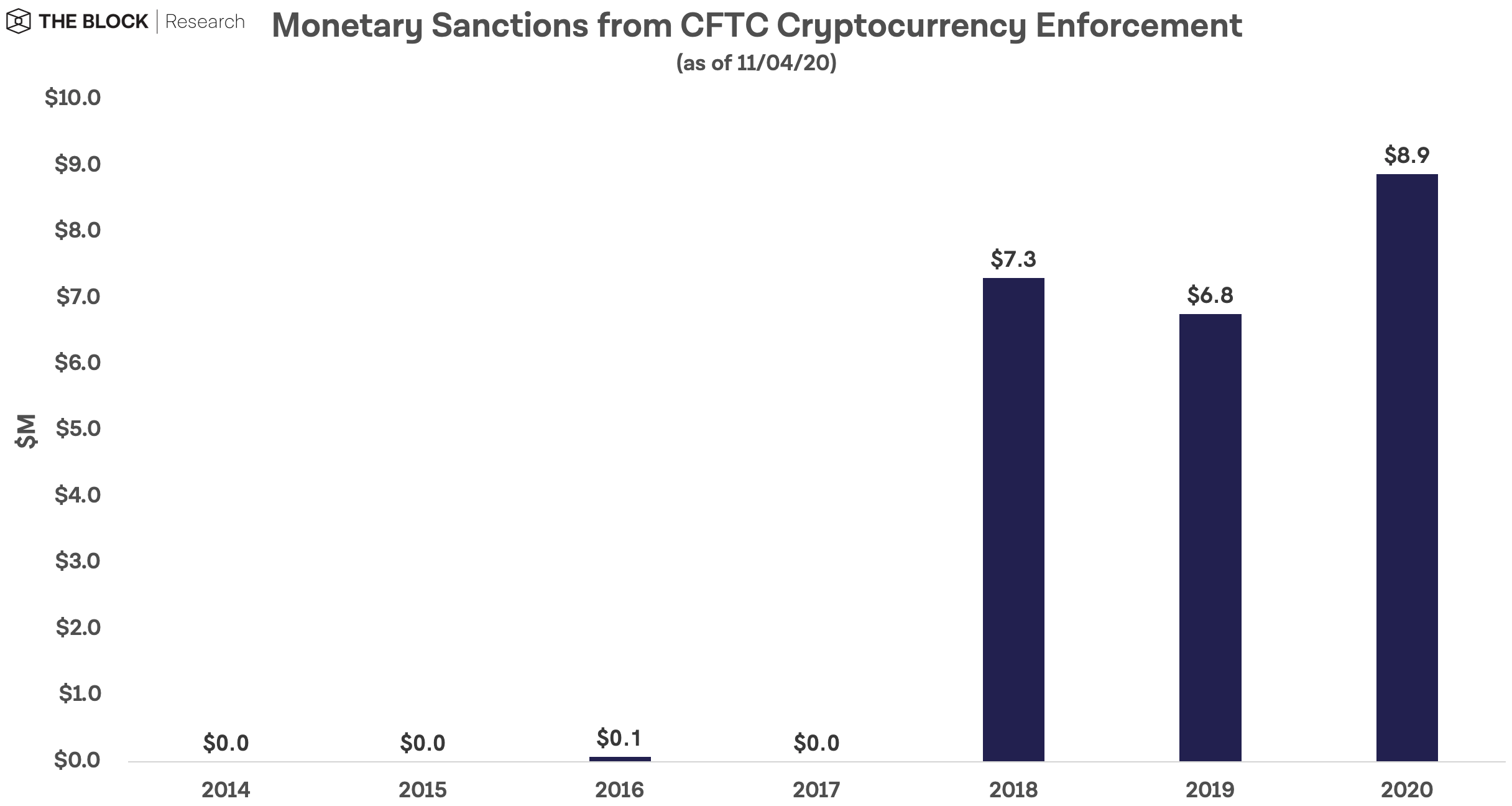 A majority of the SEC's crypto enforcement efforts have been related to initial coin offerings or ICOs, and tokens that were deemed securities. This year, the SEC's actions have slowed, while the CFTC's have gone up.
Some of the CFTC's biggest enforcement actions this year include charges against crypto exchange BitMEX and crypto investment app provider Abra. Cryptocurrencies that are not securities fall under the purview of the CFTC.
To read the full report and more such data-driven stories, subscribe to The Block Research.
© 2020 The Block Crypto, Inc. All Rights Reserved. This article is provided for informational purposes only. It is not offered or intended to be used as legal, tax, investment, financial, or other advice.
Go to Source
Author: Yogita Khatri