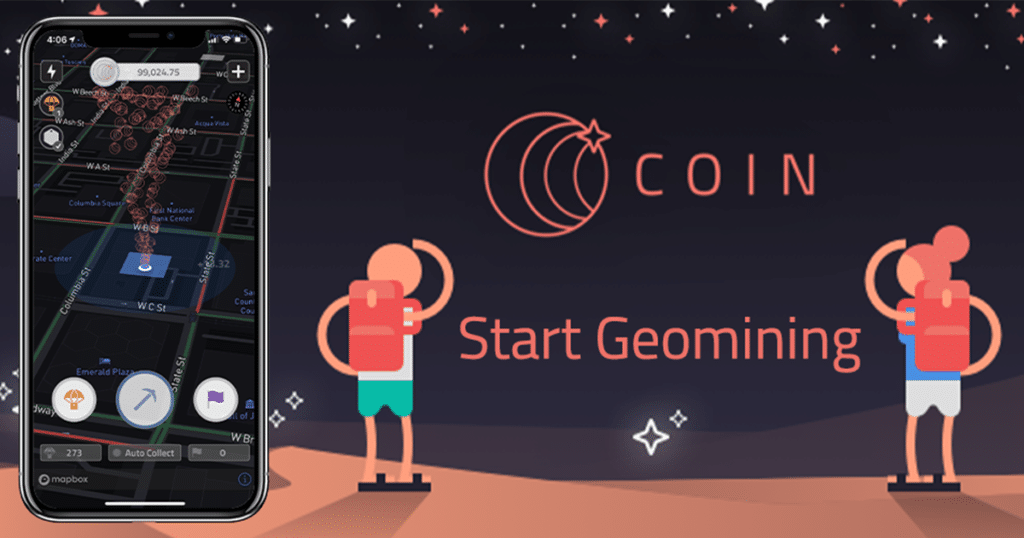 COIN is a smartphone app, so you can download it at both the iOS App Store, and the Google Play Store on Android! Using the button below will get you 1000 free coin when joining!
Make a COIN Account
When you first open COIN, you'll see a login screen. You'll want to make an account so you can redeem COIN that you earn!
Geomine and Earn!
Tap the pickaxe button at the bottom of your screen to make your first Geomine. As long as your tile has not been Geomined yet, you'll see your rewards counter at the top of the screen increase.
What comes next?
Set up a Sentinel Extension Device
SentinelX (Sentinel eXtension) Devices allow you to earn additional rewards on your mines. If you'll be setting one up, click here for the complete guides. We have a SentinelX BLE, which uses a small replaceable battery and Bluetooth to boost your earnings. Our newest product, the SentinelX NFC, uses advanced NFC technology and doesn't require a battery! It's also card-shaped, so it's a perfect fit for your wallet. Not sure which you want? Compare them first.
Send a Referral Code, and Earn from a Friend
You can invite your friends to start Geomining with COIN, and the friend you invite will be gifted 1000 COIN in-app for joining! Not only that, but you will also be able to receive 10% of what your new Geominer friend collects.
Explore COIN App Features
COIN App has tons of features! Some allow you to play mini-games, some maximize your rewards. Some are simply fun little badges inside the app! Explore COIN's features and learn how they work, if you want to become a serious Geominer.
Setup a MetaMask Wallet
Check out this nice PDF on how to setup and connect a MetaMask Wallet to your COIN APP. This is a must for the HODL daily rewards.
https://cdn.xy.company/documents/MetaMask_Wallet_Instructions.pdf
Profit with COIN
Check out our page on How to Profit with COIN and XYO.